Alistair Maclean-Clark
CEO
Alistair is an experienced media financier and film/television executive with over 34 years in the media industry. His career includes 5 years as an advertising and marketing executive (including a tenure at Ogilvy & Mather), before joining Andrew Lloyd's Really Useful Group and then a senior management role as Managing Director of The Walt Disney Company in Europe. In this role he managed and oversaw the European production operation, oversaw the launch of EuroDisney and then the launch of the European Disney Channels, as well as the UK Breakfast station, GMTV.
Since Disney Alistair has been working as a media financier with a variety of investors, sourcing, securing and managing many of these investments, including setting up and sourcing the investment for the first private investment deal with BBC Films. 360 are also consulting with two major Chinese companies regarding media, tech and educational investments into the U.K.
Alistair is focused on securing and managing media investments that can build long-term sustainable returns throughout the value chain, returns that can be measured in long-term sustainable education, training and employment as much as financial.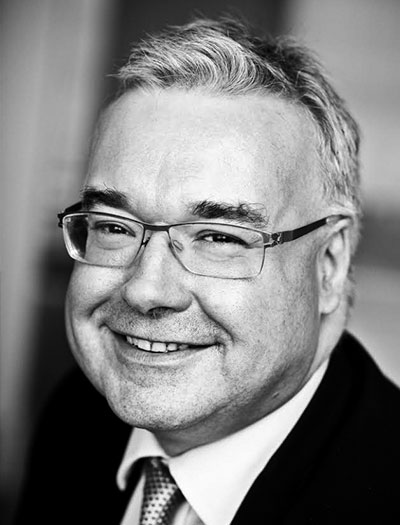 Mark Beilby
Chairman
Mark received a First Class Honours Degree in Modern History at Oxford University, where he worked as a non-stipendiary lecturer at Oriel and Balliol Colleges. After a period as a writer and Executive Producer with White City Films (A BBC Company) and Video Arts (John Cleese and Sir Anthony Jay's production entity), he joined Morgan Stanley as a Financial Analyst and was successively Managing Director and Head of European Media at SG Warburg, Deutsche Bank, JP Morgan and Dresdner Kleinwort. At Dresdner Kleinwort he was part of a team that financed over $2bn of Hollywood hedge fund film slate deals including Dune Capital's investments in the 21st Century Fox slate, made in 2006 and 2007.
Mark was rated the top European Media Analyst for nine years by Institutional Investor and Reuters surveys. In 2008 he co-founded Lumi Technologies which is a market leader in the provision of insight and engagement through the mobile device, deploying patented technology. Lumi was selected in 2013 in the first cohort of pathfinder UK tech growth companies under the Government's Future 50 programme, along with Just Eat, Zoopla and Shazam. In April 2017, he helped effect the disposal of a substantial part of this business to Private Equity Group Vespa Capital. He was co-Founder and a Director of the $25m Ingenious Senior Film Fund, providing GAP Finance for independent films. Mark was a visiting Lecturer in Finance at The Cass Business School and a business mentor for NESTA, coaching growth companies in the TMT space.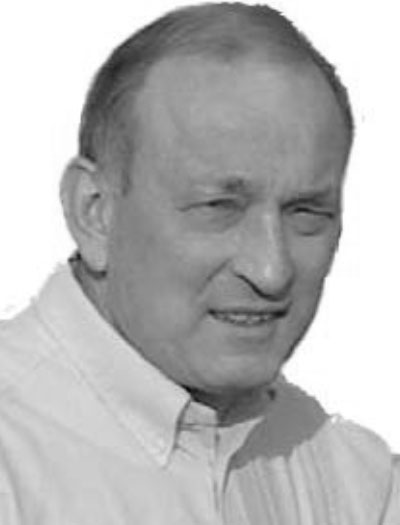 Roland Brown AMIEE, FBKS
VFX CTO
Roland has phenomenal Broadcast industry experience and he held the post of Director of Engineer at MPC (The Moving Picture Company) a leading Soho post production house from 1985 – 2007. MPC specialises in Digital Visual Effects for Feature Films and Television Commercials. He was a Non-Executive Director at Quantel Ltd, 2007 – 2011. A Non-Executive Director, at Imagineer Systems Ltd (manufacture of VFX software) 2008 – 2015 Currently he is: CEO at, &&& Technology Ltd and a Non-Executive Director at ICEX Ltd (a leading data destruction company). His career spans five decades of major technological development, from being responsible for the setting up of the commercial TV facilities industry, in association with SABC, in South Africa, to working on every aspect of outside broadcasting, production and post production. His career commenced at Intertel VTR Services Ltd the first European facilities company; then moving on to Lion Television Ltd and Trilion Ltd which produced the infamous 'Queen', Bohemian Rhapsody pop video. Roland has been involved with film and television spanning genres from sport to light entertainment to drama to opera and ballet.
Public responsibilities: President of IMIS powered by the BKSTS which represents the film and television industry craft skills. The Society was established in 1931 and has circa 3,500 members worldwide. He co-chairs the DTG Displays and Production Systems group, which focuses on standards implementation for display devises and production. The DTG's members come from broadcast and the consumer industry to ensure that interoperability is maintained through the production chain and to the final viewer. Roland during 2017 was the external assessor for the National Film and Television School, post graduate, digital post production course and remains a member of the advisory board.
His specialities also include: Business management, technical management and production management.
Nicholas Smith
Senior Studio Consultant
Nicholas "Nick" Smith is one of the most highly-regarded studios facilities executives in the world. He has likely planned, operated and marketed more premier studio facilities than any other individual. With more than 25 years in the industry, Mr. Smith most recently served as Executive Commercial Director on the board of Pinewood-Shepperton plc, where, over the last decade, he transformed the studios from a heritage business into the leading global studio facilities brand, with owned or licensed operations in the UK, USA, Canada, Malaysia and the Dominican Republic. Mr. Smith was central to the October 2016 sale of the company for £325 million. Mr. Smith remained with the company for a transition period and is now committed to creating the next global success for studio facilities and related services.
Anthony Camillieri
Consulting VFX Finance Director
After qualifying as an accountant, Tony spent a small time in practice before moving to Trafalgar House Plc to work within the Building Construction division. After four years he left to join MPC.
Tony spent almost 30 years at The Moving Picture Company (MPC), during which he played a key role in supporting senior management as Finance Director in London. Key accomplishments include the move into film VFX, MPC becoming a global operation, sale of the business from ITV to Technicolor and expansion from 70 to over 3,000 employees as MPC became one of the largest studios in the world.
Daniel Hunt
Corporate Affairs and Communications
Daniel Hunt is a political consultant and founder of the advisory firm Panjandrum Communications. He has worked in politics and corporate affairs for more than a decade and was head of government relations at United Utilities Group PLC between 2010 and 2015. Daniel has worked on a very wide range of public policy challenges from EU pilot cases to complex legislative projects. He was educated at the Universities of St Andrews and Oxford.